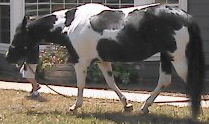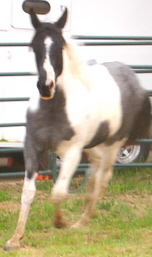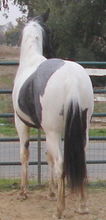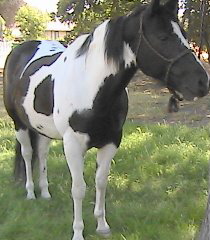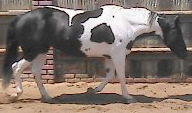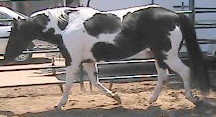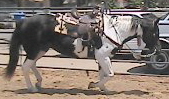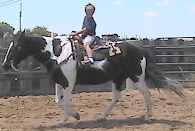 This is Gypsy's 2006 filly she had a blue roan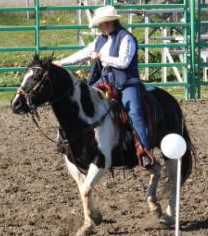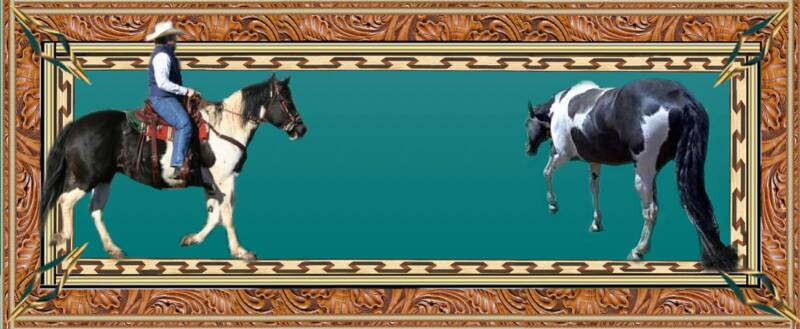 Miss Gypsy Fiddle

1997 Black and White

Tobiano mare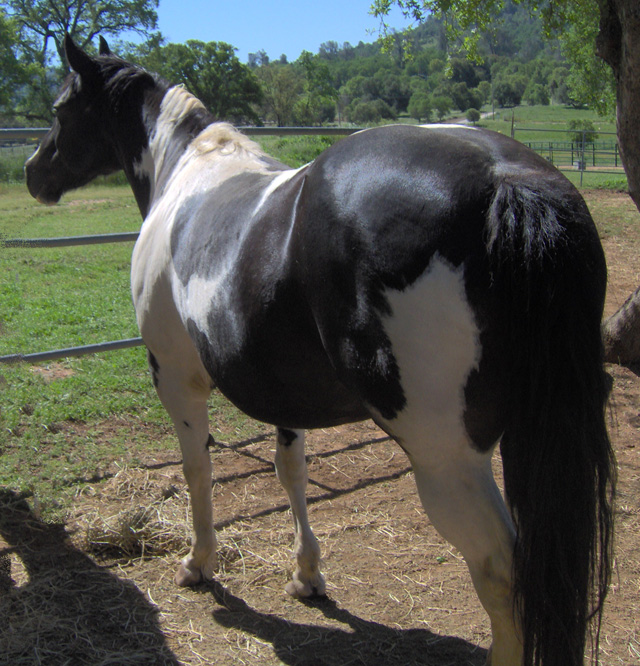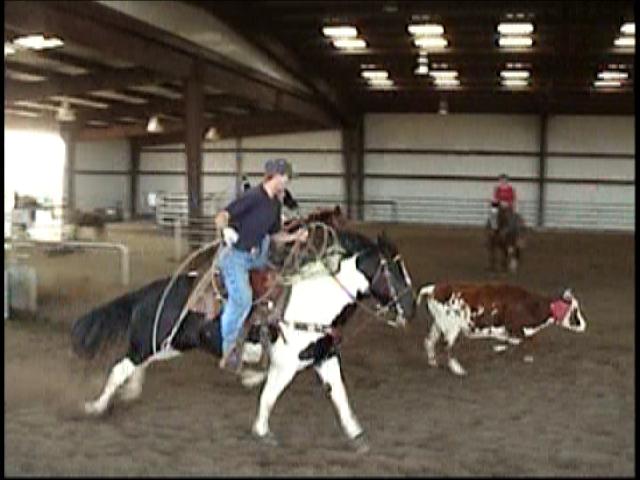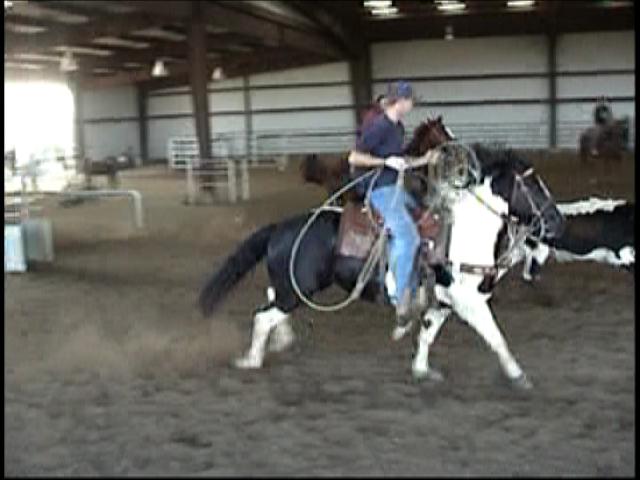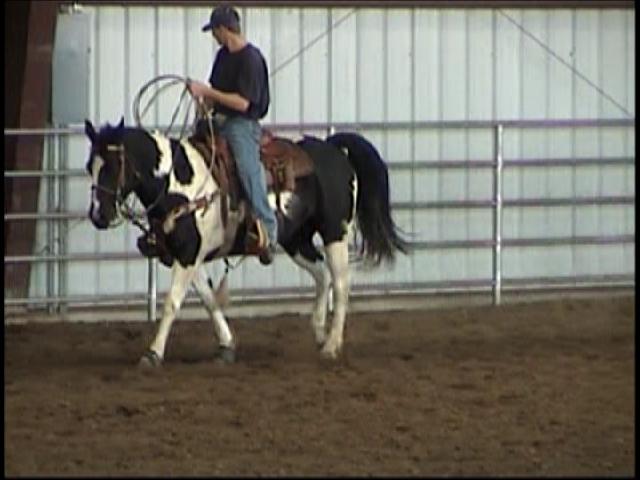 Gypsy was imprinted at birth. She was sent to Anne Soule of Fiddietown. and was there for 12 months of training, Anne put a solid foundation on her.

Gypsy is very good with leg ques and neck reins well. Next she was trained for roping, she heads and heels very well, and is quiet in the box. She has been used in competition. Her trainers were Russell Funk for 3 months and Jason McKay for 2 months.

Randy gamble in Gilroy for cowhorse training for two months.

Than went onto cattle sorting and team penning.

She was also been used to gather cattle in the hills.

Gypsy has spent many hours trail riding and is great out on the trail, not Spooky. In 2005  she was bred to a buckskin roan quarter horse and foaled a true blue roan filly.

This mare is easy to catch out in the pasture. she's clips, and trailers very well, all you have to do is point her to the horse trailer and she gets right in.

Gypsy  is a very well trained mare. She is truly a all-round horse. Good for any level of rider. I am the second owner of this mare. In 2009 she was introduce to

Cowboy Mounted Shooting and did very well

This video is of Gypsy roping.